Kathmandu : "So how long have you been involved in tourism?" Vishal, our cab driver said "for more than 15 years now". Tourism is a big industry of Nepal and why not! The country has so far amazed me with its historical places, monuments withstanding the test of time and nature. Earthquake may have destroyed some key temples and monuments time and time again in the past 1000 years yet not enough to dampen the spirit of the Nepalis. They have stood up again and again and reconstructed the monuments of significance. This tells a lot about the nation and the pride they have in their heritage.
Boudhanath, a Budhdhist Stupa
We continued our journey to Boudhanath, a Budhdhist Stupa which is in an area that is often called Little Tibet. When we reached the place we knew exactly why. There were many small and big statues, Stupas, temples around and in the middle stood the humongous white coloured Stupa which is modelled after the Cycle of life by Gautama Buddha. Budhha had thousands of years back laid down the principles of life and how to attain enlightenment following a certain life path. Built in 5th century AD, this place houses one of the largest stupas in the world. Like many others, I walked around the Stupa while performing a Parikrama (going around in clockwise direction that symbolises one's giving up of negativities, materialism and ego).
Pashupatinath temple
Our next stop was the famous Pashupatinath temple of Lord Shiva on the banks of the Bagmati river. The temple was 10-15 mins drive from Boudhanath stupa. We stopped by a shop opposite the Temple premises and left our shoes there. I got a basket of assorted flowers,Rudraksh (a fruit from the Rudraksh tree, common in Nepal and Tibet), some sweets and offered puja to Lord Pashupatinath. Dedicated to Lord Shiva, Pashupatinath is one of the four most important religious sites in Asia for devotees of Shiva. Built in the 5th century and later renovated by Malla kings, the site itself is said to have existed for thousands of years, when a Shiva lingam was discovered here.
Cremation of Hindus take place on raised platforms along the river. The rituals of cremation is not for the faint hearted; still visitors are seen watching curiously from across the river from the hillside. It is the same place where Evening Arati takes place from around 7-7:30 pm onwards. Pashupatinath Temple is one of the eight UNESCO Heritage Sites of Kathmandu.
Author Udaylal Pai says "Ancient temples are known as Devalaya (abode or house of God) and are not a place for prayers. You may go to an old temple; the sanctum sanctorum itself is very small and dark. Hardly, two or three people can stand in front of it. That means temples had some other purpose.
Ancients say that temples were built as powerhouses of energy-a sort of battery. Every ritual, prayer, ceremonies ceremonies were only secondary to be in a temple but the main thing is to be in the field of consecrated energy. But we lost all those ancient wisdoms on energy contact and we are left only with rituals or we have become overly ritualistic, without understanding the real significance of temples."
It is unfortunate that we have lost all the knowledge and focus only on external aspects of life and none inwards.
After offering prayers we left for our hotel. Our Kailash Yatra was due to commence in about 2 days. Isha group who was organising this trip had a daily schedule which included Morning Yoga practices from 6 am followed by breakfast and medical checkups which included BP, Oxygen levels and pulse rate. After breakfast they arranged for some sight seeing around the place of acclimatisation. This was followed by lunch and evening talks/yoga practices. Finally the day is ended with dinner and another round of medical checkups. The next day, Isha group arranged for another ancient Nepalese Royal City called Patan.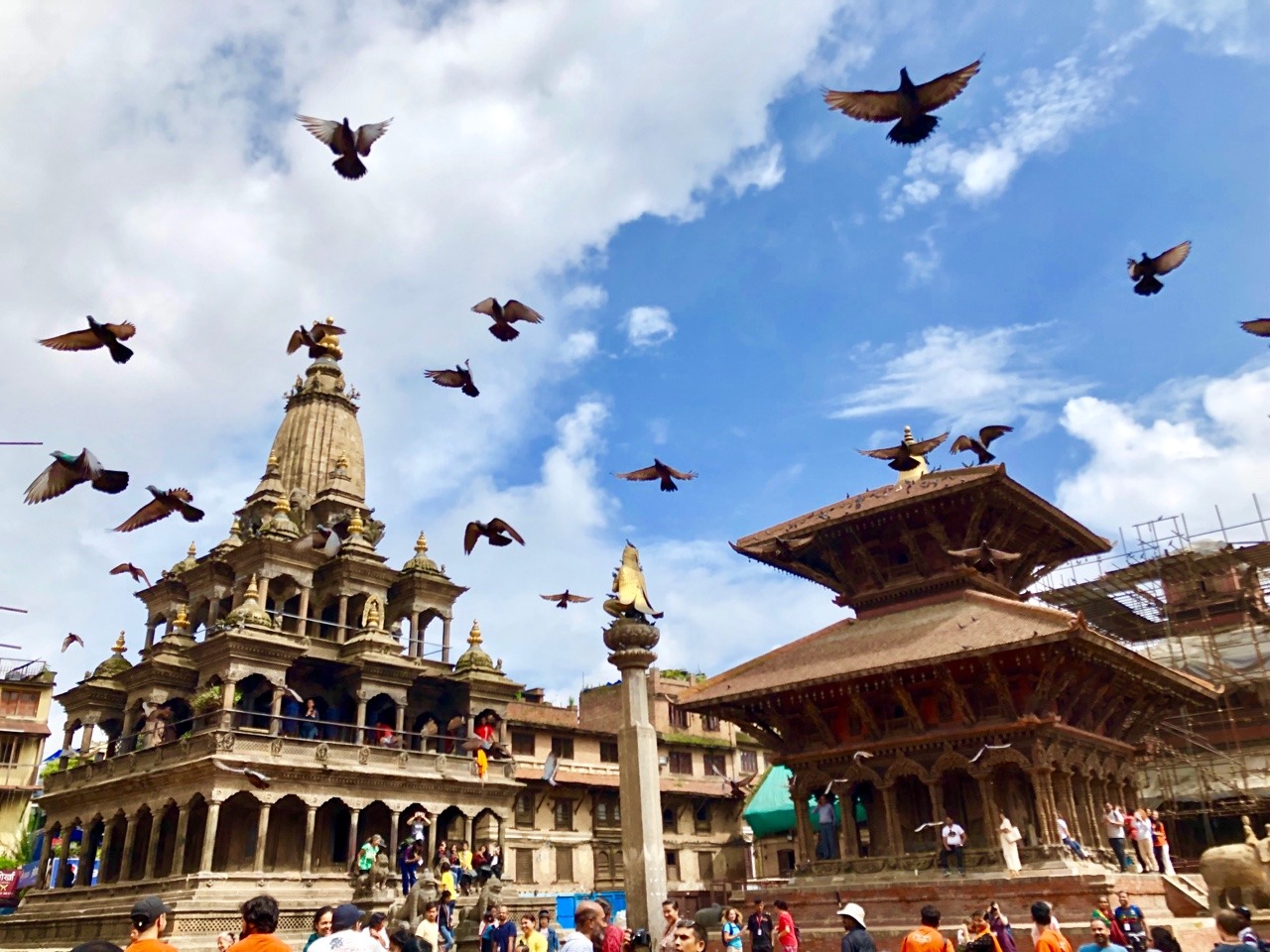 Patan
The city of Patan is believed to have been built in the third century B.C. by the Kirat dynasty. It was expanded by Lichhavis in the 6th century A.D. and again by the Mallas in medieval period. Patan has several Hindu temples, Buddhist monasteries around the Patan Durbar Square. The Krishna temple, Bhimsen temples, Patan museum, Lalitpur living Kumari goddess temple are few of the many places one can visit. This was a half day visit and then we proceeded to our hotel for resting up and medical checkups for Lhasa.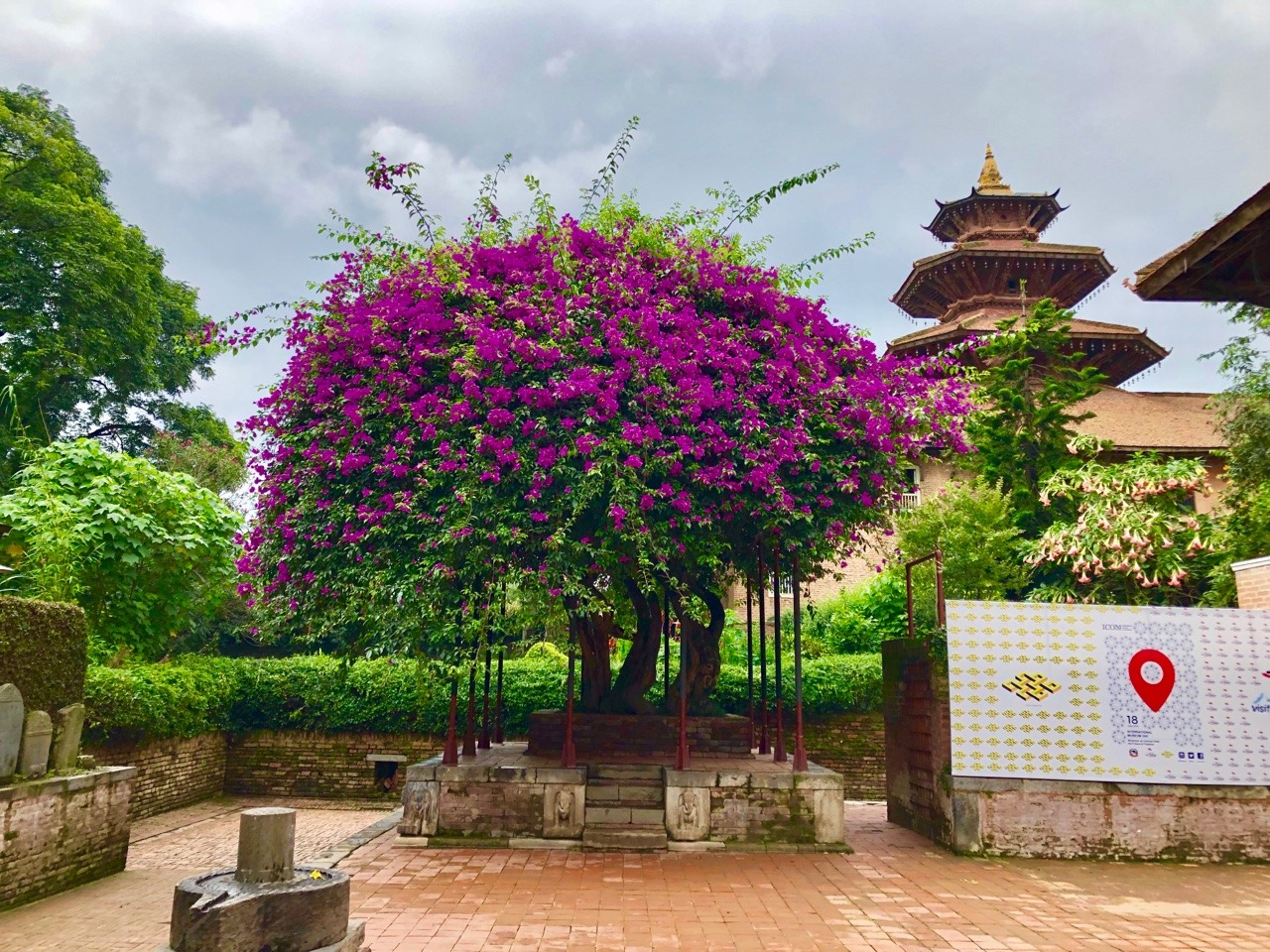 Kathmandu is at an altitude of 4600 feet and our next stop was in Lhasa, Tibet at 11990 feet. Acclimatisation is key to prevent high altitude sickness. Hence the trip has been planned in a way we ascend few hundred feet a day and then let the body acclimatise. The BP is already going up for me which is a common thing at high altitude and doctors often recommend medicines that are readily available to help with Altitude sickness. The most important thing is drinking lots of water which keeps one hydrated thereby help in oxygen levels. Last but not the least breathing exercises help increase lung capacity and should be performed regularly for a few months before any high altitude trekking. High altitude sickness should not be taken lightly as it can cause HAPE/HACE (High Altitude Pulmonary/Cerebral Edema), so utmost care and preparations need to be taken.
More on Lhasa, Shigatse and Saga in the next post on our way to Mansarovar and Kailash. I will end this post with a small quote by the Roman Philosopher Cicero on the importance of history and heritage –
"To know nothing of what happened before you, is to forever remain a child."
Live Well, Stay Well ?
First published in Tumblr , Image Courtesy : Pixabay